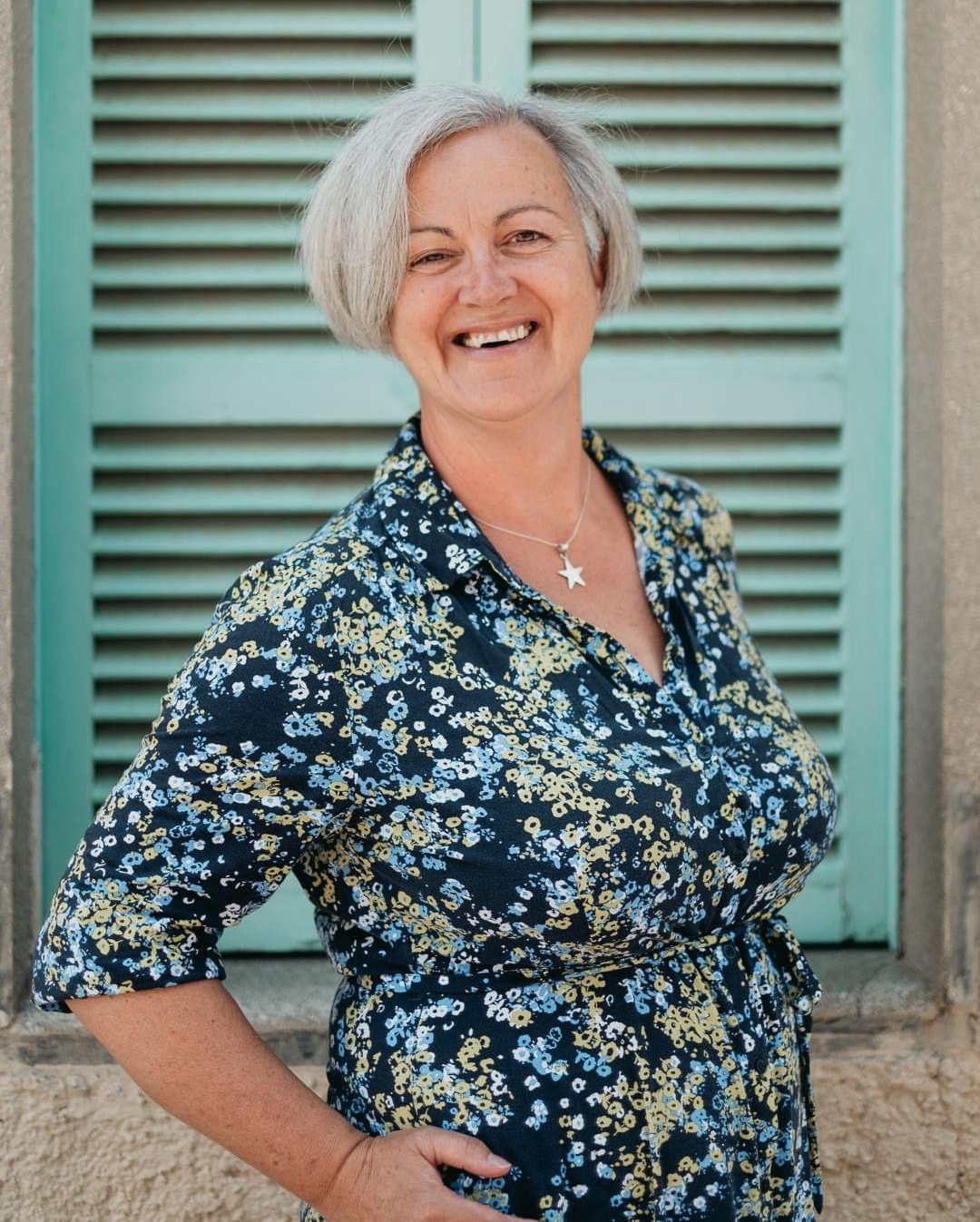 'I'm determined to transform the way we care for children left behind after suicide. They have been overlooked for too long and we need to act urgently to mitigate the serious risks they face.'
Anna started her career as an economics correspondent for an international news agency working between London and New York, but she left that career behind when she ran away to sea in 2002 to do the Clipper Round the World Yacht Race as part of a 12-strong crew on a 60-ft racing yacht.
She completed the 38,000-mile circumnavigation in memory of her dad, Ralph, who was a former merchant seaman who took his own life when she was nine.
On returning from the high seas, she worked as a national press officer for the Royal National Lifeboat Institution before joining Clipper Ventures Plc as Head of Communications, overseeing the international marine events company's marketing, media operations and charity partnerships. She later went on to set up award-winning Seagrass Communications, an agency specialising in international marine events.
Her circumnavigation under sail was the first of a series of personal challenges Anna took on to support causes close to her heart, leading her to become well-known for her accomplishments in endurance swimming and charity fundraising. After teaching herself to swim front crawl in her 30s, she's completed a series of gruelling swims around the world to raise awareness and more than £125,000 for good causes, many working to prevent suicide.
A lack of specialist support after her dad's suicide and widespread stigma led Anna to suffer from paralysing depression and anxiety due to feelings of shame, abandonment and low self-worth. Driven by a desire to improve the support for children after parental suicide, she applied for a Churchill Fellowship and was selected to undertake international research to bring ideas and inspiration back to the UK.
Anna's Fellowship travels took her to Australia, Scandinavia and the USA in 2019 and 2020, and she published her report entitled Time to Count in December 2021 sharing the best practice she witnessed around the world. In March 2022, she founded the Luna Foundation to implement the key recommendations from that report.
"Losing my dad to suicide as a child had a profound impact on my life and the lives of everyone around me. As a nine-year-old I could never have imagined that I would go on to form an organisation to transform the support for children after suicide, but that is where my experience has led me and I'm exceptionally proud to be at the helm of the Luna Foundation."
In May 2022 she was selected as a Shackleton Leader by the Shackleton Foundation, a leadership investment programme for social entrepreneurs who embody the spirit of Sir Ernest Shackleton, namely courage and resilience in the face of adversity.
Anna lives between Hampshire and Mallorca, and also works internationally as a motivational speaker and endurance swimming coach. In her personal life she enjoys spending time in and around the sea, sailing, horse riding, dancing, cooking and watering the flowers with her daughter, Grace.
Voluntary Non-Exec Director
Frank is CEO of the Ellen MacArthur Cancer Trust, a charity that inspires young people aged 8-24 living through and beyond cancer to believe in a brighter future through sailing and outdoor activity.
"I have a personal connection to the aims of the Luna Foundation, having lost my best friend to suicide and seeing the effect that had on his family."
Passionate about making a difference in the lives of young people, Frank has been involved in the charity since its inception in 2003, initially setting the charity on its course by volunteering as a trustee and skipper.
He has been the charity's CEO since 2005, during which time the Trust has supported thousands of young people in their recovery from cancer, as well as putting them at the heart of the organisation.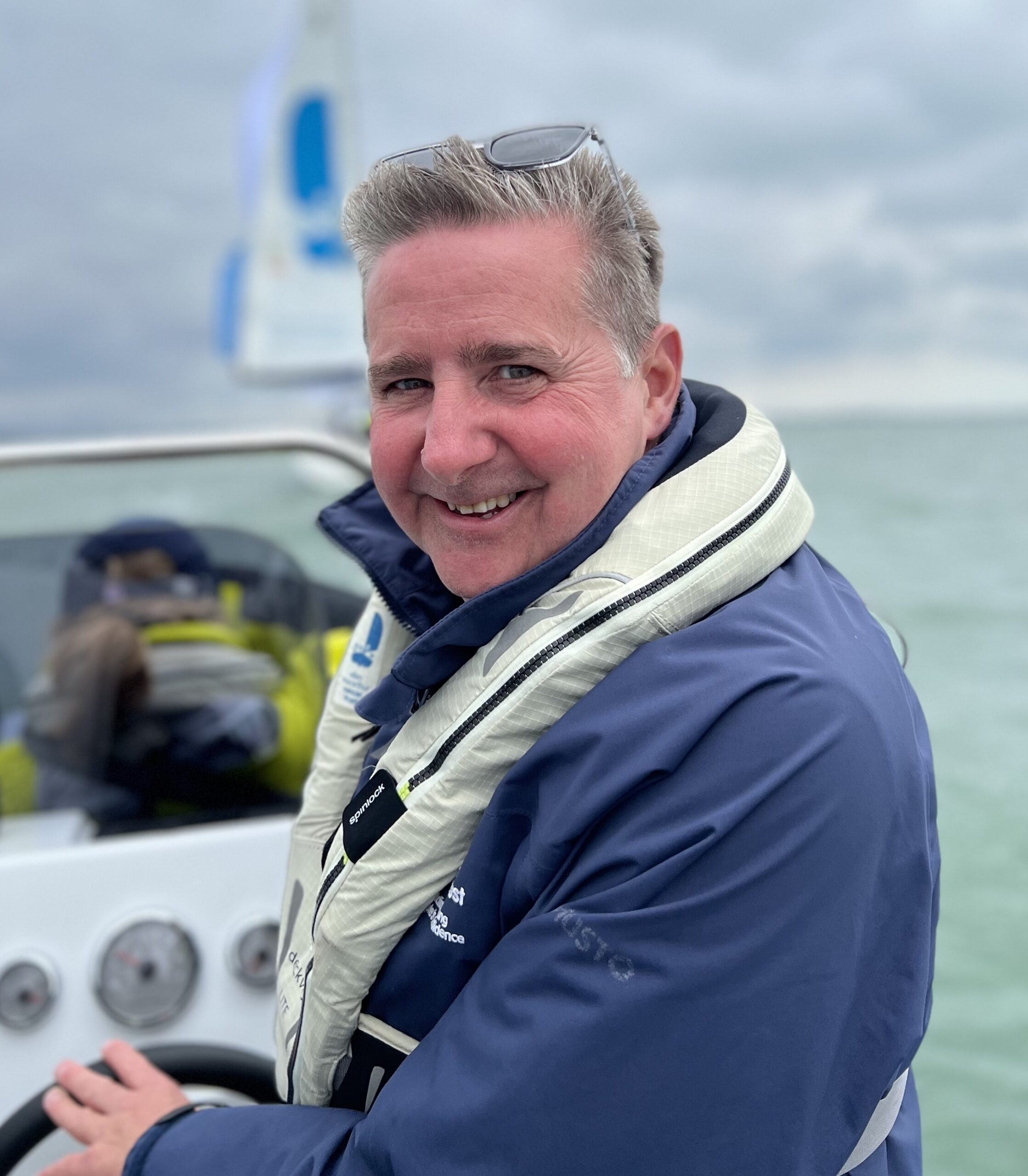 Before his appointment at the Ellen MacArthur Cancer Trust, Frank worked at the UK Sailing Academy, a youth charity utilising the power of the outdoors to transform young people's lives.
Unsurprisingly, outdoor pursuits feature heavily in Frank's personal life; he enjoys walking, paddle-boarding, cycling, swimming, running and relaxing with his family on the Isle of Wight.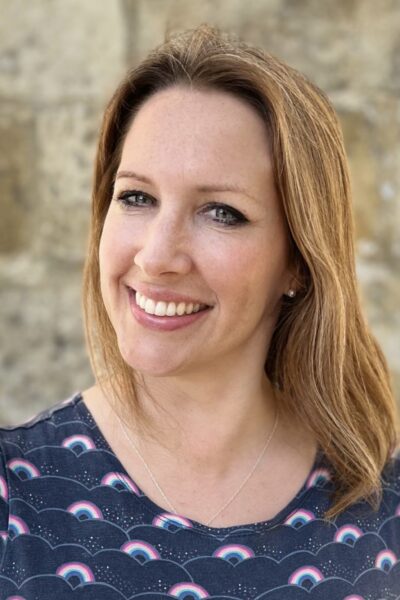 Voluntary Non-Exec Director
Ellen has worked mainly within the charitable and cultural attractions sectors, managing estates including Lambeth Palace, the home and office of the Archbishop of Canterbury.
Following the loss of her 82-year-old father to suicide in 2013, Ellen's interest in suicide bereavement support and prevention grew, in particularly the power of shared experience as a way of reducing isolation and navigating through the complex feelings and emotions surrounding suicide.
"I thought suicide was something that happened to other people until I experienced the profound grief and trauma of losing my own lovely dad, which made little sense at the time. I'll never 'like' what he did but it opened up a whole new world of hope and possibility to aid my own journey of healing whilst supporting others who walk a similar path, via the work of the Luna Foundation."
Ellen began a voluntary role as a peer support group facilitator for a leading suicide bereavement charity before joining the Board of Trustees. Ellen also works on a consultancy basis in the public and private sectors, providing support and input on various suicide-related programmes and initiatives. She is also a suicide first aid trainer.
Ellen and Anna are founding members of the People with Lived Experience of Suicide Bureau, formed by Hampshire County Council.
They share a passion for developing support, education and awareness around suicide and those impacted by it. Ellen and Anna share a further connection, both having lost a parent in childhood.
For self-care, Ellen enjoys pool and open water swimming, running with her German Shorthaired Pointer, Dante, road cycling (especially when there's cake halfway), 80s 'hair' metal and singing as part of her local choir.
Anna Babic has worked in NHS services at acute trusts, mental health trusts, vaccine centres, and in partnership with the voluntary and community sector in East London.
"Working in NHS mental health services, I have often reflected on the systemic nature of suicide, and the impact on the health of families, carers and loved ones. Anna Wardley's story inspires me, and I was keen to help support the formation of an entity that would improve the support available for young people, and give them a voice."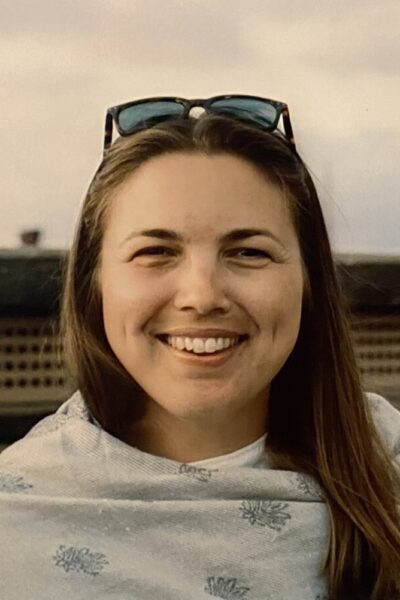 Her experience of NHS General management, project management, population health, service development, health inequalities, health policy, social determinants of health, and community engagement/ activation, has supported the formation of Luna, and Anna continues to support Luna to engage with people with lived experience, partners, and the wider public sector.
In her spare time Anna loves to Swim, hike, explore, and take photos. Anna and Anna met open water swimming in Mallorca, and went back there last year to finalise Anna Wardley's report, and begin to form Luna.
Anna B supports with operationalising specific work streams, connecting with partner organisations, and navigating the wider public sector and civil service.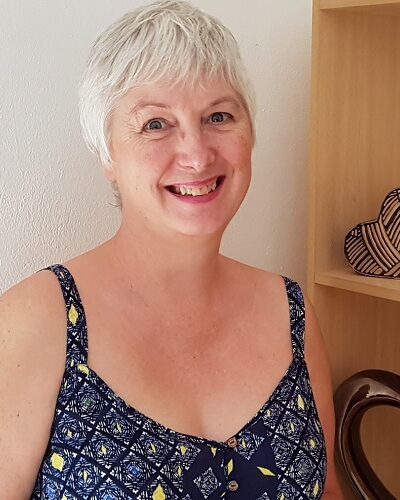 Nancy is an experienced Virtual Assistant specialising in supporting leaders of third sector organisations. Before becoming a freelancer in 2010, she transferred from a career in high street banks and worked in adult social care, for a CIC supporting vulnerable adults in the community and for a social landlord known for housing homeless people and otherwise difficult to place individuals with mental health and substance use issues.
As a Virtual Assistant, Nancy supported, amongst other social entrepreneurs, the former CEO of Mental First Aid England and assisted in the early days of the implementation of the City Mental Health Alliance.
In her spare time, Nancy utilises her keen admin skills by volunteering as secretary for various community organisations, most recently, her local University of the Third Age (U3A). To relax, she enjoys long walks and swimming, sewing and dressmaking, knitting and crochet.
"I've worked in and for mental health organisations for more than 20 years so was keen to assist Anna and the team at Luna Foundation. The valuable work that we do is demonstrated by the personal stories and feedback that we constantly receive."
Clare is supporting Luna with content creation and the development of the Luna Lived Experience Network. She has over 15 years of experience creating content and providing online support for a range of issues including mental health and suicide, pregnancy loss, wellbeing and resilience, relationships and sexual health. She has worked with Samaritans' Online Harms and Rail Network teams and Mind's Infoline to create content and improve support.
Clare has also worked on several high-profile mental health communities, supporting people experiencing suicidal feelings and those around them.
She's experienced in facilitating co-creation and peer support. Her book on supporting someone who has experienced miscarriage, ectopic or molar pregnancy is published by Trigger Publishing.
"I've seen again and again how, without proper support, the cycle of poor mental health and suicide continues through generations. I'm proud to be working with Luna to break this cycle by helping parents and professionals to provide timely support and care to children bereaved by suicide"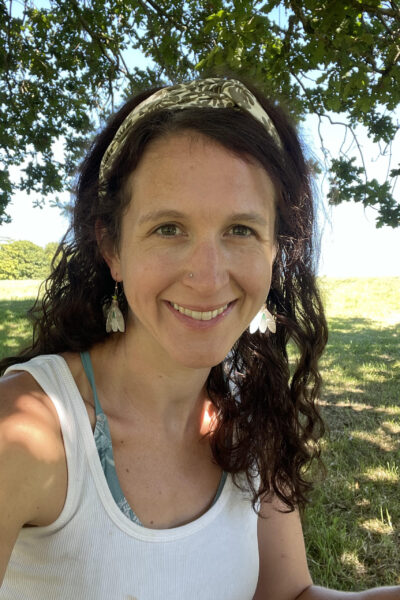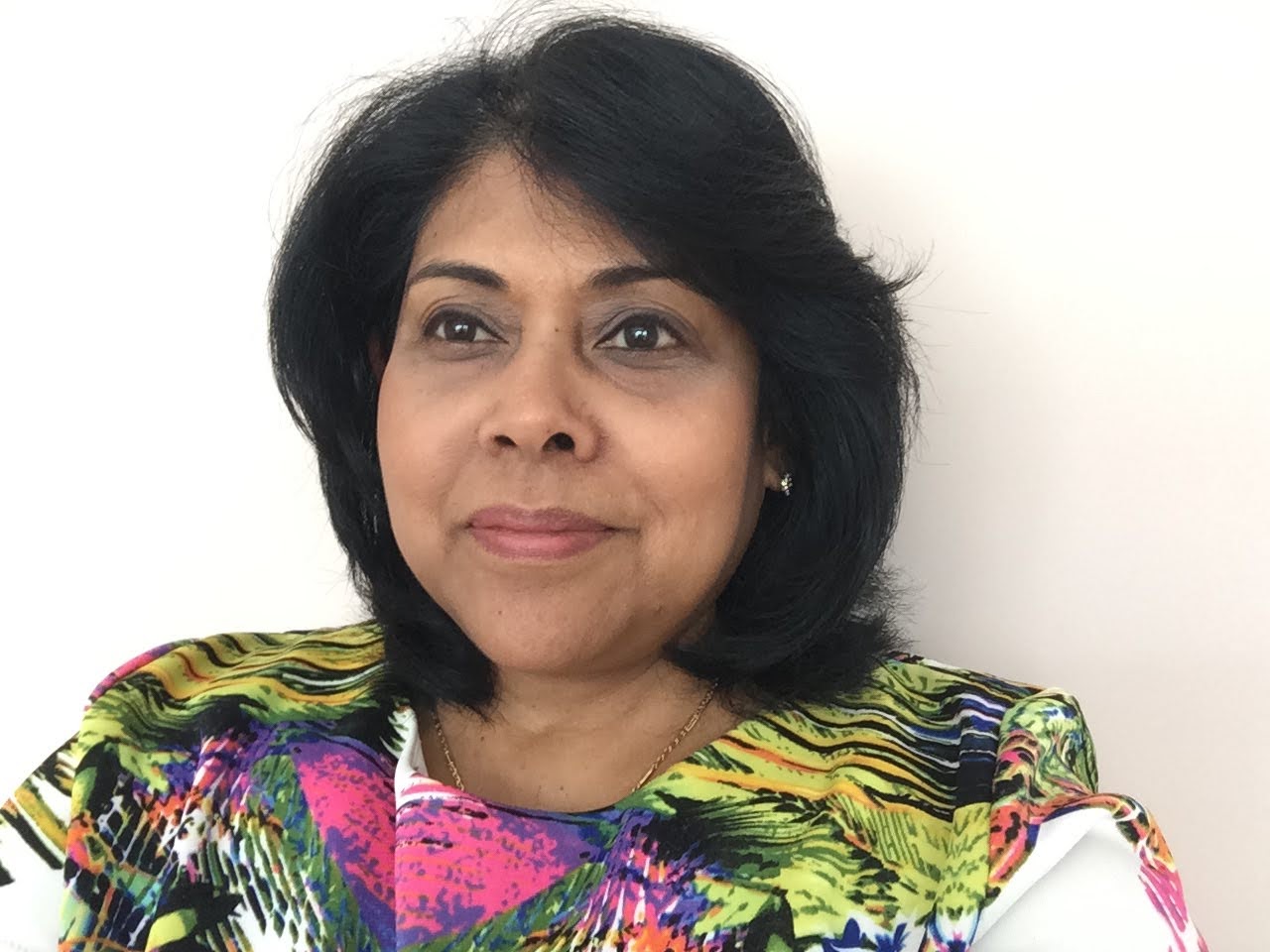 Research and Administration
Venetia Junkeer is an experienced Executive Administrative Assistant with extensive knowledge working with the Commonwealth and Blue-Chip companies. She worked along side Strategy and Transformation, Mergers and Acquisition, General Council and Executive Office leaders and with Government Offices in various Commonwealth countries.
Venetia initiated a project in sending Tsunami affected children back to school in Sri Lanka.  In her free time, she enjoys gardening and growing her own vegetable and sharing with family and friends.
"I heard and met Anna when she gave a talk at an event. Her genuine commitment, passion and her own experience made me feel I must reach out to offer my support for the wonderful work Luna Foundation has undertaken. I am pleased I did and contribute in a small way to the enormous tasks Anna is working on providing Luna Suicide Bereavement Training sessions for people working with children and young people."
Marketing and Everts Intern
Emily Poole has just begun working for Luna as a Marketing and Events Intern. She is currently studying an MA in creative writing and hopes to support Luna in any way she can, from social media to newsletters and event support.
Luna Foundation is very close to Emily's heart; having lost her 19-year-old brother at 14 years-old herself. Although not to suicide, she feels bereavement support is incredibly important for young people, especially in cases of traumatic grief. Due to this, Emily suffered through her own mental health problems, experiencing suicidal thoughts first-hand. She believes these long-lasting affects and risks can be mitigated by an abundance of timely support for young people bereaved by suicide.
Unsurprisingly, Emily spends most of her free time writing poetry, prose and even non-fiction, as it is a huge passion of hers. She often finds herself writing about her own experience of grief and mental health. She also loves to travel, having spent a lot of her childhood travelling around the world with her family and brother.
"I am so proud to be working for an organisation such as Luna Foundation. Anna is an inspirational woman who has used her personal experience to create something incredible. I also hope to be able to use my personal experiences as a tool to help others and drive me in my future. Feeling so voiceless as an early teen, I believe if I had received the correct support things could have been a lot easier for me. The same can be said for any child bereaved by parental suicide."