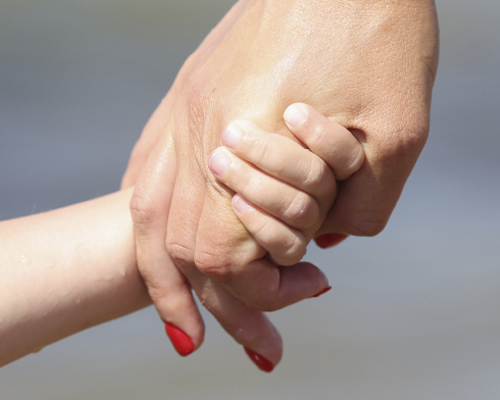 Children's Grief Awareness Week
Today (17 November 2022) is Children's Grief Awareness Day, a global initiative to raise awareness of the support bereaved children need and deserve. It marks the start of Children's Grief Awareness Week which runs until 23 November.
At Luna Foundation we particularly focus on the urgent need to establish support frameworks for children bereaved by suicide, particularly those who lose a parent or primary caregiver who face significant mental health risks.
In the UK we don't know for sure how many children each year lose a parent to suicide as we still don't count them, unlike in some other countries where there are well developed support systems in place. However, childhood bereavement organisations estimate more than 9,000 children each year, 25 per day on average, are bereaved when a parent takes their own life.

At Luna Foundation we believe every education setting should have a suicide bereavement policy, so they are prepared to provide effective and timely support after a child loses someone to suicide. We provide training for people who work with children and young people to give them the tools and confidence to support a child whose parent has died by suicide. This is especially important after a parent or carer takes their own life due to the specific risks that loss poses to the child.
Studies have found they show increased risk-taking behaviour including substance misuse and self-harm, a two-fold rate of hospitalisation due to depression and a suicide rate three times higher than the wider population.
This year's Children's Grief Awareness Week theme is centred around #saythewords, giving bereaved children the opportunity to give their grief a public voice.
It's a subject that can be hugely difficult to talk about and that's often due to fear grounded in a series of myths and the perceived risk of broaching the subject with the bereaved child or young person.
So, let's shine a big light on some of those myths.
MYTH
If I talk to a young person about suicide, it might prompt them to harm themselves.
FACT
Talking about suicide provides the opportunity for communication. Fears shared are more likely to diminish. There is no evidence to suggest that talking to young people about suicide increases their own risk of self-harm. In the case of a young person bereaved by suicide, they are already acutely aware that their parent has ended their own life, so discussing that will allow them to express their feelings in a safe environment.
MYTH
If a child has lost someone to suicide they would prefer it not to be mentioned.
FACT
By not acknowledging how a loved one has died we can perpetuate the stigma surrounding suicide. Children and young people look to adults for signals of what is okay to talk about and, if they sense something is not to be spoken of, they will mirror this which will hinder their ability to deal with their complicated grief.
We'll be busting more myths on our social media channels this week.
Join us on your channel of choice; you'll find us on Facebook, Instagram, Twitter and LinkedIn.
You'll find more information about training available for professionals supporting children and young people after someone dies by suicide at teamluna.org/training/