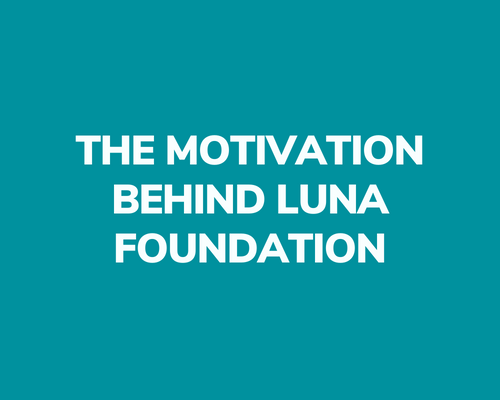 Motivation behind Luna Foundation
This week marks 37 years since my dad, Ralph Wardley, died by suicide. His death continues to have an enormous impact on my life and the lives of those around me. Had he not taken his own life back in 1985, I'm pretty sure that the Luna Foundation would not exist. His death, and the impact it had, was my motivation to carry out the international Churchill Fellowship research on parental suicide out of which Luna was born. For me, 17 August is a date that is forever etched on my consciousness, a day when my memories of my dad are at the forefront of my thoughts, when I reflect on all he gave me both in life and in death.
As well as being the anniversary of my dad's death, Wednesday also marked exactly five months since Luna was set up on 17 March 2022. It was a great day to incorporate the new organisation as we have the gift of St Patrick's Day to celebrate Luna's birthday every year. It's a day that is all about hope rather than loss, when our mission to bring light to the darkness for children bereaved by suicide began.
We have already achieved a lot in our first five months. We've set up solid foundations including securing a range of grants to support our launch phase our board of non-executive directors and our Luna Lived Experience Network, working with our local MP to raise the issue of parental suicide and its impact on children in Westminster, launched our website with a curated library of resources focused on parental suicide, and started to roll out our evidence-based Luna Suicide Bereavement Training in several regions.
It was the middle of the school holidays when my dad died. I was nine years old and taking part in a holiday pony camp near our grandparents' home in Worcestershire when the news came through. He survived another night before his actions led to his death, and the journey back to Sheffield is one I will never forget. Less than a month later, I returned to school, like so many other children who lose a parent suicide during the holidays. I returned to a new reality as a child left behind after suicide. I faced a wall of silence, with the occasional well-meaning but wildly misguided and hurtful comment such as 'your dad was so selfish to do that you, you deserve better'. All this prompted was a visceral urge to defend my dad, someone whom I loved deeply despite his struggles and challenges that had taken their toll on our family for many years.
Winston's Wish, the childhood bereavement charity commissioned filmmaker Phil Beastall to produce a powerful video about the experience of a child returning to school after the death of a parent by suicide. After hearing about everybody's exciting summer holiday activities, the young boy tells his classmates: 'In the summer my mum killed herself.'
This short video really resonated with me, having stood in Liam's shoes myself. In my role as CEO of Luna, I'm on a mission to help schools be better prepared to support children after parental suicide. We plan to work with people in a range of roles from teachers and GPs to social workers and police liaison officers to ensure every child who loses a parent or primary caregiver to suicide receives timely and effective support to mitigate the risks they face. Our vision is that no child receives the lack of support that I did after my dad died by suicide more than three decades ago.
Blog by Luna Foundation CEO, Anna Wardley.