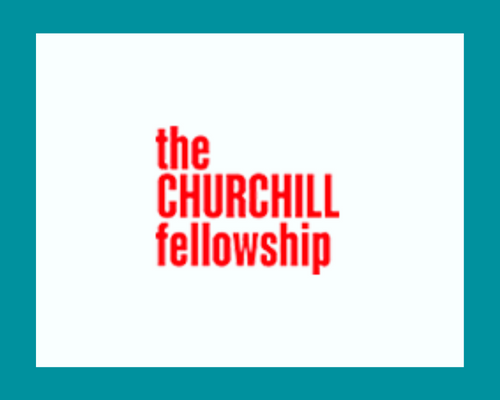 Luna awarded transformational Activate Fund grant
We're thrilled to be able to share that we've been awarded a significant Activate Fund grant from The Churchill Fellowship as part of almost £600k awarded to organisations at the forefront of creating change across the UK.
This significant funding will allow us to take our work to improve the support for children after suicide to the next level following our launch in March, which was supported by a grant from The Churchill Fellowship Covid-19 Action Fund. The Luna Foundation was born out of our CEO Anna Wardley's Churchill Fellowship research and the organisation was set up to implement the findings of her report, Time to Count.
'I'm absolutely delighted to share that Luna has been awarded an Activate Fund grant from The Churchill Fellowship. This is a real game-changer for Luna and will help to accelerate our work to transform the support for children and young people who lose a parent to suicide,' – Anna Wardley, CEO, Luna Foundation, said.
This grant, which is one of 22 awarded today totalling £590,688, will support Luna to recruit and train additional practitioners to deliver our evidence-based suicide bereavement training for people working with children and young people. It will also be used to develop The Hub, our curated library of resources related to parental suicide and its impact on young people. The funding will also cover business planning support; the production of multi-media training resources and communications to market the organisation's services across the UK; the recruitment of a part-time training Development and marketing coordinator to support the rollout of Luna Suicide Bereavement Training on a nationwide basis, and finally a stipend for Anna in her role as CEO of the organisation.
You can read more about the award on The Churchill Fellowship website here
Anna further comments 'Congratulations to all the other 21 successful recipients of Activate Fund grants. It's a privilege to be part of such an inspiring group of changemakers,' Anna adds.
Applications for Churchill Fellowships open 13 September – head over to The Churchill website to find out more about becoming a changemaker click here